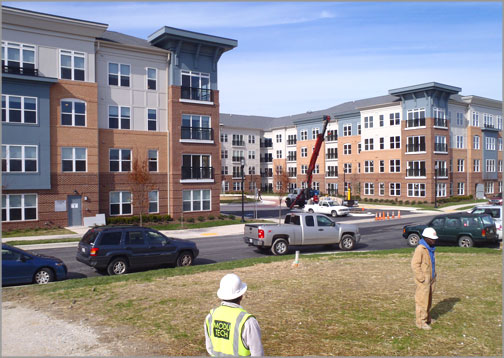 Arbor @ Baltimore Crossing
The project consists of 348 residential units in a 4 to 5 story building with loft option,
totaling 442,000 square-feet. The building includes 12,000 square-feet of amenities space which includes the main lobby and leasing offices, a two-story community room, a game room, a fitness room, and a media room.
Project Details
Project Type
Completed Commercial
Client
Somerset Construction Company
Architect
ca*x, inc.
Engineer
Cates Engineering
General Contractor
Whiting Turner
Location
Baltimore, Maryland
Completion Date
August 2012