Deck the Halls in 8 (Safe) Steps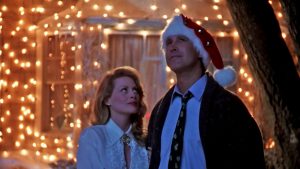 Perhaps no one is better known for his commitment to excessive holiday decorating than Clark Griswold of National Lampoon's Christmas Vacation fame. Two of the movie's laugh-out-loud scenes include the Christmas tree going up in flames after Uncle Louis lights a cigar and Aunt Bethany's cat being incinerated after chewing on a string of Christmas lights.
In real life, the safety of holiday decorations is no laughing matter. According to the National Fire Protection Association, between 2011-2015, U.S. fire departments responded to an average 200 home fires that started with Christmas trees per year. These fires caused an average of 6 deaths, 16 injuries, and $14.8 million in direct property damage annually. Electrical distribution or lighting equipment was involved in 40% of home Christmas tree fires.
Fortunately, there are steps you can take to minimize risk and ensure that your holiday decorations are both festive and safe. Here are eight steps you can take, whether you're looking to win the neighborhood holiday decorating contest, or just spread a little joy safely this holiday season:
Inspect existing lights and extension cords. When you take your decorations out of their boxes, check for worn or fraying areas and if you observe any, discard them.
Buy quality new electrical decorations. There are many counterfeit, shoddy electrical products on the market. To be sure you're buying a reputable brand, look for a safety laboratory label and be sure to choose the right product for your intended use. If you're hanging lights outdoors, make sure they are marked for outdoor use.
Resist the temptation to take shortcuts. Avoid stringing more than 3 sets of lights together, and don't run cords under carpets, rugs, furniture or out of windows.
Don't overload outlets with too many plugs – they can overheat and start a fire.
Turn off decorations before leaving home or going to bed. Consider buying and using a timer as a safeguard.
Choose age-appropriate decorations. Young children can be attracted to "bubble" or "bubbling" lights that contain methylene chloride. These can be poisonous if a child drinks the fluid from more than one light (even if labeled nontoxic). Snow sprays may also be harmful if the aerosol propellants are used improperly.
Fasten outdoor lights securely to trees, house, walls or other firm support to protect from wind damage.
Don't use electric lights on a metallic tree. The tree can become charged with electricity from a faulty light, making the entire tree an electrocution hazard.
For extra security, it's always a good idea to have a family emergency plan in the event of a fire, and check smoke detectors before you put up your holiday decorations.
Want more information on ways to stay safe? Watch this video from ESFI on Preventing Holiday Decorating Hazards.
Sources: