Overview
Benfield Electric is a family-owned electrical contractor that, for more than 50 years, has been the go-to choice for commercial builders, home builders and homeowners who know they can count on us to get the job done right–the first time and on time.
0
generations family-owned
History
Over 50 years ago, Charles Benfield founded Benfield Electric with the mission to provide high quality, dependable, cost-effective electrical contracting services to contractors, facility owners and home owners. Our original location was in the rural neighborhood of Forest Hill, Maryland which served as our home until 2006.
Today, Charles' son Greg is at the helm of Benfield Electric, leading an experienced and committed team of nearly 200 employees from its 40,000 SF headquarters and warehouse space in Aberdeen, Maryland. While much has changed, one thing has not: our commitment to the same core values of customer focus, safety, integrity, employee development and excellence that have powered Benfield Electric for half a century.
Letter from The President
For more than 50 years, Benfield Electric has taken pride in treating its customers and employees fairly, and in providing the right service at the right price. When my father started this company in 1968, he had only one truck, and focused on installing electric heating. Decades later, Benfield Electric has evolved into a major player in the commercial electrical contracting industry, yet remains as committed as ever to delivering exceptional service to individual homeowners. We value all of our customers equally, regardless of size, and believe in being a solid rock our community can rely on to give back to those in need.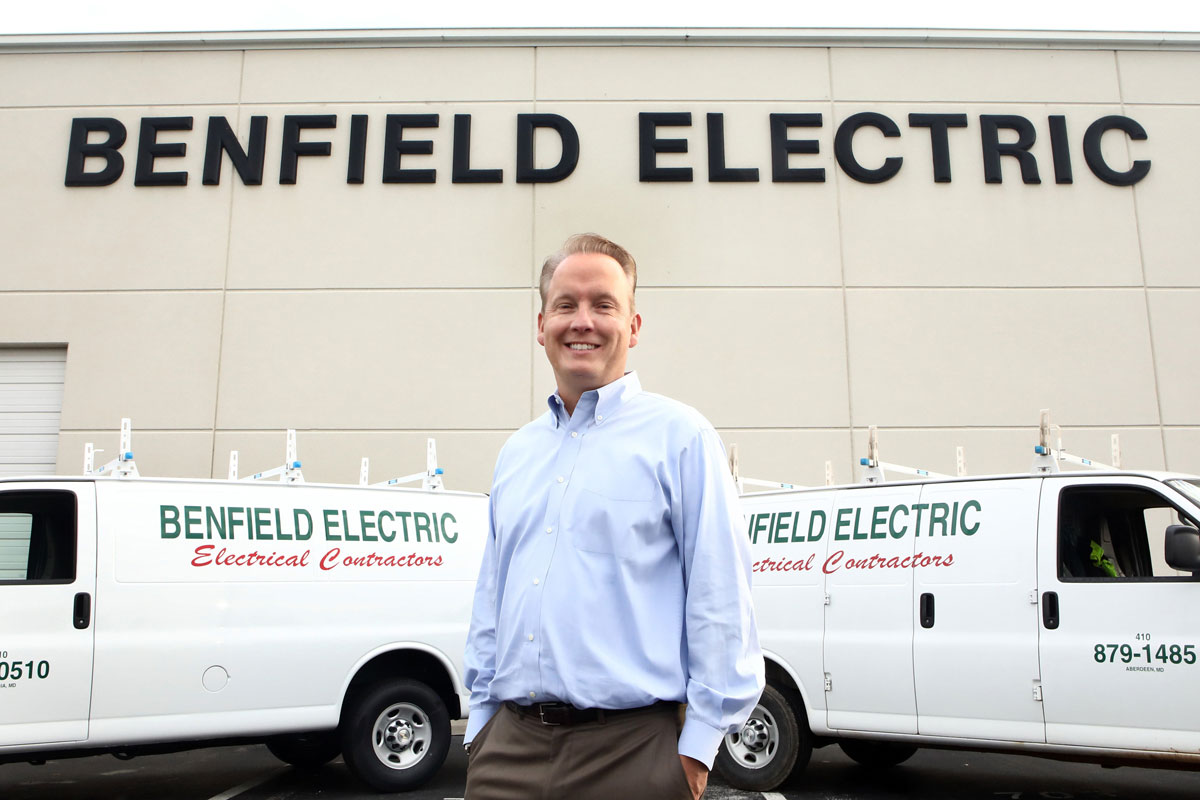 As we look ahead to the next 50 years, we want to continue to serve our existing customers, and to be considered the electrician of choice for homeowners and businesses throughout the fast-growing region of Maryland and southern Pennsylvania. By using technology to become more efficient and effective, by investing in our employees and providing them with the latest training and updated certifications, and by staying on top of industry trends, we believe Benfield Electric will be an integral part of the area's ongoing development.
From my family to yours, I hope you will give us a call and allow us to become the company you trust to meet your electrical needs at home and at work. At Benfield Electric, we provide quality built by experience every day– let us show you why we're "shockingly" easy to work with!
Sincerely,

Greg Benfield
President