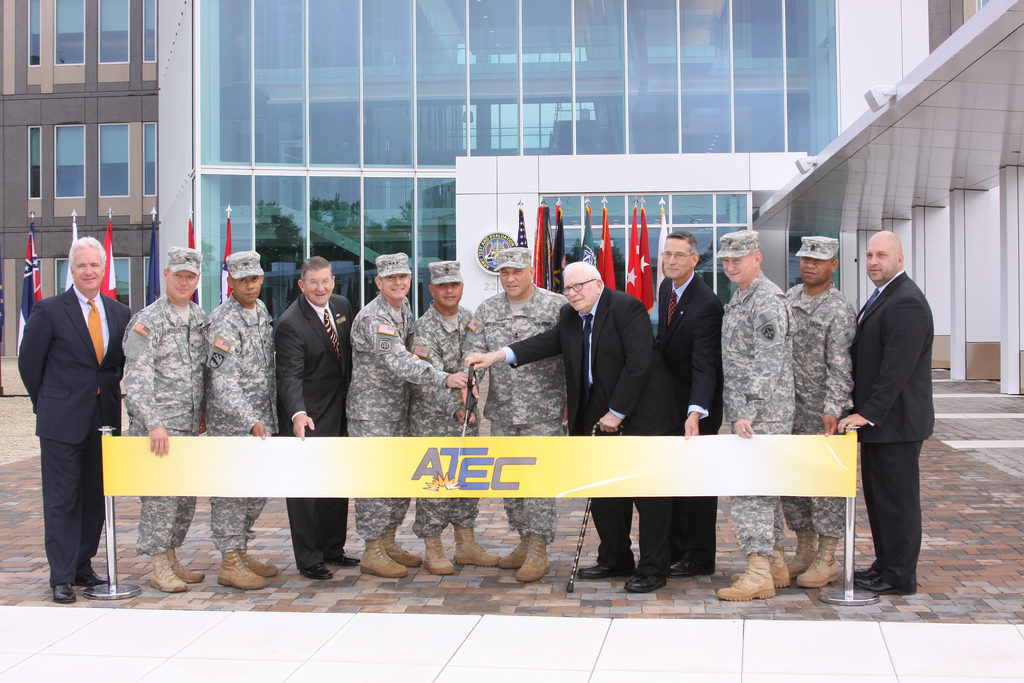 ATEC HQ
The ATEC headquarters includes 141,453 gross square feet of administrative, meeting and training space on three levels. The building will support 610 personnel relocated from the Crystal City/Pentagon area as part of the Department of Defense's Base Realignment and Closure Act of 2005 (BRAC). The new ATEC headquarters will house both the Army Evaluation Center (AEC) Command and the Army Test Evaluation Center (ATEC) Command, and support their mission to provide full spectrum developmental and operational testing and system evaluation of new weaponry and equipment.
Project Details
Project Type
Completed Commercial
Client
USACE
Architect
WDG
Engineer
Girard
General Contractor
Foulger Pratt Contracting, Inc.
Location
Aberdeen Proving Ground, Aberdeen, MD
Completion Date
August 2011